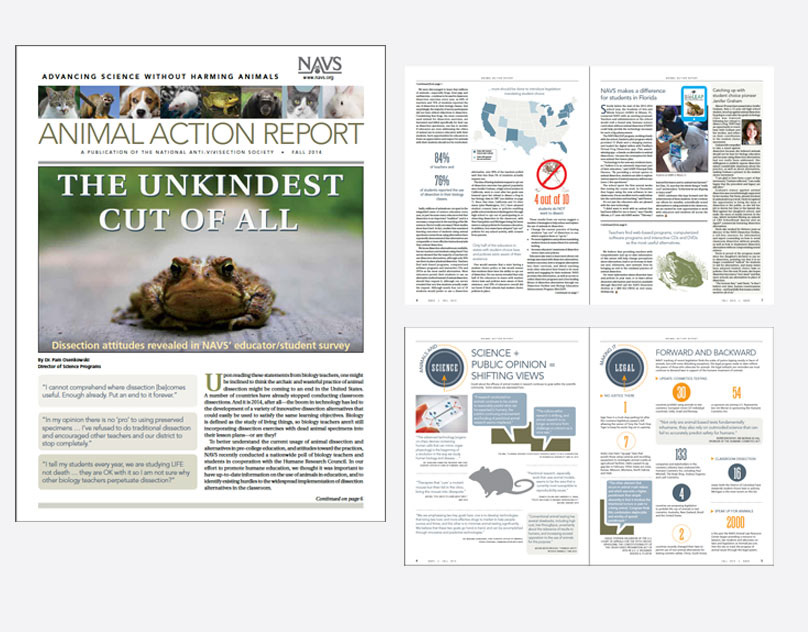 Fall 2013 edition of the National Anti-Vivisection Society, a non-profit that is bringing awareness and advancing science without harming animals.
The overall design of the newsletter was in-place when the previous designer stepped down. My role was adapting the branding "template" to the new content. This was more than dropping content into existing containers. 
Plus, image selections and editing, as well as, vector image creations. PDF review and printing prepress and proofing.
14-16 days start to finish.
InDesign, Photoshop, Illustrator, Acrobat