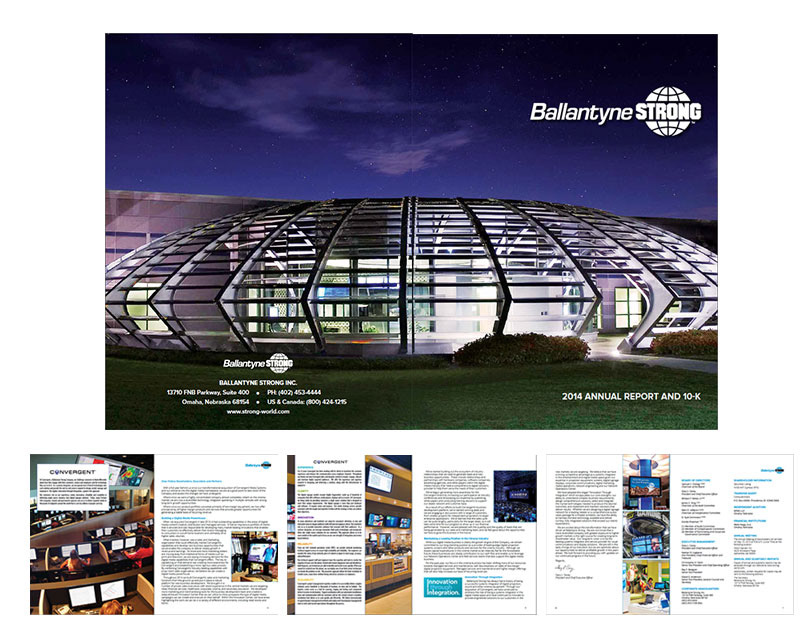 The investor relations account executive contacted me to discuss a 10-k wrap or annual report for BTN in which the theme would be the company's future plans. It had recently acquired a new media division and was shifting away from an aging market into new markets.  
Working with the account executive, chief financial officer and senior marketing executives to best present the new division to shareholders. The chairman's letter was available early in the process and set the tone for the interior pages. 
Three or four cover composites where submitted. The final cover cover was developed later after receiving a batch of images for the marketing team. The building is the 'control center' for the media/tech division which hit primary triggers of the creative brief: future and technology.
Design and layout
Photo editing
Press preparation and review
InDesign
Illustrator
Photoshop
Acrobat