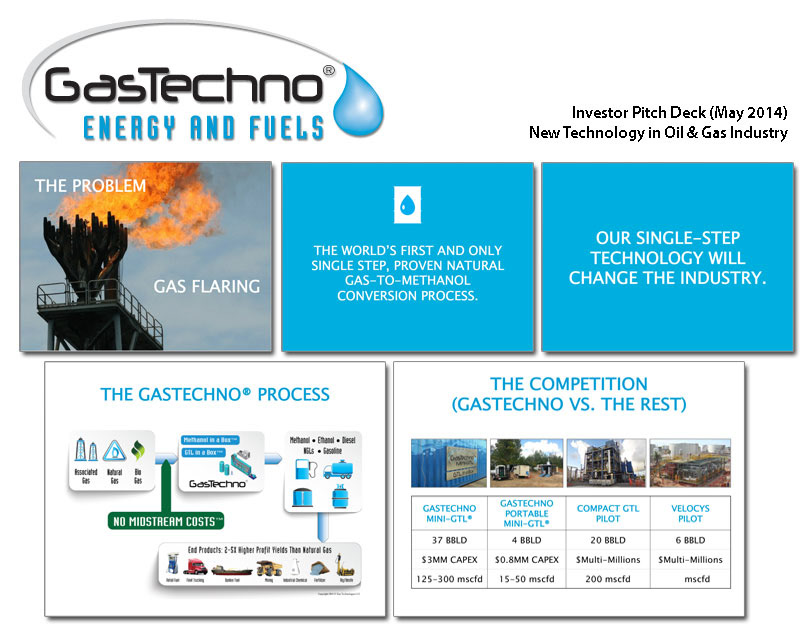 The depth of this client relationship goes back to the start-up stage more than five years ago. Operating on angel and friend/family investments; the CEO was in an ideal position this year to come out strong. 
Following all the legalities of a private placement filing, he was ready to hit the road. When he called to discuss a new investor pitch deck, I was surprised that he was ready to toss out the old-fashioned methods of most presentations.
Due to the complexity of the technology (content) the objective was emphasizing the importance of the technology to major problem. 
The overall template was quite simple; white or blue background. The emphasis would be on the visuals and key messages. Choosing very powerful imagery and wordsmithing headlines to make the slides and entire presentation very strong. 
The overall result from interested investors was very impressive. (Due to NDA, I'm not at libery to disclose details.). This investor pitch was modified and combined with other "technical" slides to construct a business-to-business presentation given a few weeks later at an oil & gas convention. That presentation was also successful. 
Much success to GasTechno Energy and Fuels!